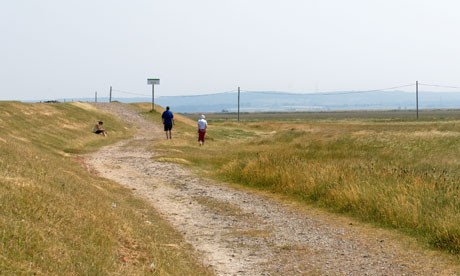 It may not have the chiselled cheekbones of Skye or the cosy familiarity of Wight, but it's packed with that oddness and apartness peculiar to islands
What's going for it? I've always wanted to live on an island. (I know, pedants, I already do.) And this is the island closest to home in London. (I know, pedants, but I'm not including those…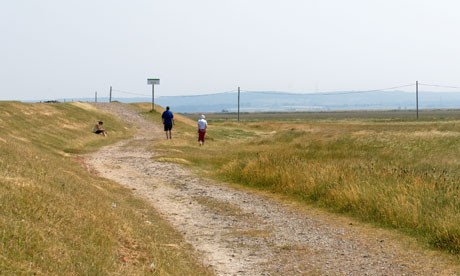 It may not have the chiselled cheekbones of Skye or the cosy familiarity of Wight, but it's packed with that oddness and apartness peculiar to islands
What's going for it? I've always wanted to live on an island. (I know, pedants, I already do.) And this is the island closest to home in London. (I know, pedants, but I'm not including those overgrown peninsulas, the so-called "isles" of Canvey or Grain, so there.) Sheppey is not a conventional beauty. It doesn't have the chiselled cheekbones of Skye or the cosy familiarity of Wight. If you don't like that landscape of smudgy, soggy marshland and vast skies common to the Thames Estuary, or the sewage works and paper mills that greet you on your arrival, look away now. What it has in spades, though, is that innate oddness and apartness peculiar to islands. It's Sheppey against the world, as Jeremy Clarkson found out after a few ill-advised comments last year. Yes, it has its share of caravan parks, holiday camps and economic sogginess. No, it will never turn into cutesy Whitstable, across the Swale. But even on a dour day, up on the backbone of hills to the north to which its houses cling, away from the marshes dotted with sheep (after which the isle is named), you feel a zillion miles from anywhere.
The case against Literally and metaphorically off the main road, for better and worse. Island mentality. Its landscape of prisons and marshes is not for everyone. Not well off. Boris Island – not that it'll happen.
Well connected? More than its position would suggest. Half-hourly trains with a change from Sheerness to London St Pancras (90 minutes), Canterbury (54) and Rochester (50), but it's quicker to drive locally: Medway towns half an hour away, M2 15 minutes and M20 half an hour.
Schools Primaries: Eastchurch CofE, Minster, Queenborough and Rose Street are "good", Ofsted says. Secondaries: Isle of Sheppey Academy was "inadequate" in 2011, but is now "making satisfactory progress".
Hang out at… Those old naval pubs by the dockyard: if walls could talk…
Where to buy You'll find hefty old farmhouses here and there, and 17th- and 18th-century fragments, such as Sheerness's royal dockyard. Sheerness has a whiff of seasideyness, especially along Marine Parade, though Minster and Eastchurch are where the money goes. Towards Leysdown, it's chalet heaven, or hell: some unreconstructed 1930s gems.
Market values Huge detacheds, £320,000-£500,000. Detacheds, £160,000-£320,000. Semis, £110,000-£200,000. Terraces, £70,000-£150,000.
Bargain of the week A three-bed detached house in Warden Bay, a stone's throw from the sea; needs updating, from £130,000, with Ward & Partners.
From the streets
Pat Sandle "Not far from London, friendly people and natural beauty. The postman can still leave a parcel on the side of the door, and I do not have to look over my shoulder when coming out of a meeting at night."
Dawn Cockburn "Impressive sense of community, with choirs, musical groups, caring councillors. Flynns Bee Farm tea room is lovely, and Elmley's a wonderful bird sanctuary. On Facebook, Our Island's Voice and Isle of Sheppey give a real feel of it. I wouldn't live anywhere else."
• Live in Sheppey? Join the debate below.
Live in Ramsbottom, Lancashire? Have a favourite haunt or a pet hate? If so, please email lets.move@guardian.co.uk by Tuesday 14 May.